MarketSmith Hongkong, a robust investment application designed for mobile (iPhone and Android) and web, picking you the winning stocks based on the investment principle that outperforms the market indexes over the past 50 years. It is the ultimate investment tool that helps our investors to make better decisions on stock evaluation and trade at the best timing with O'Neil's principles.
MarketSmith Hongkong
(A-Shares & HK)
MarketSmith U.S
(For Chinese Users)
This version of MarketSmith U.S is offered in simplified Chinese and traditional Chinese only. Please note and choose the version that matches your preferred language setting.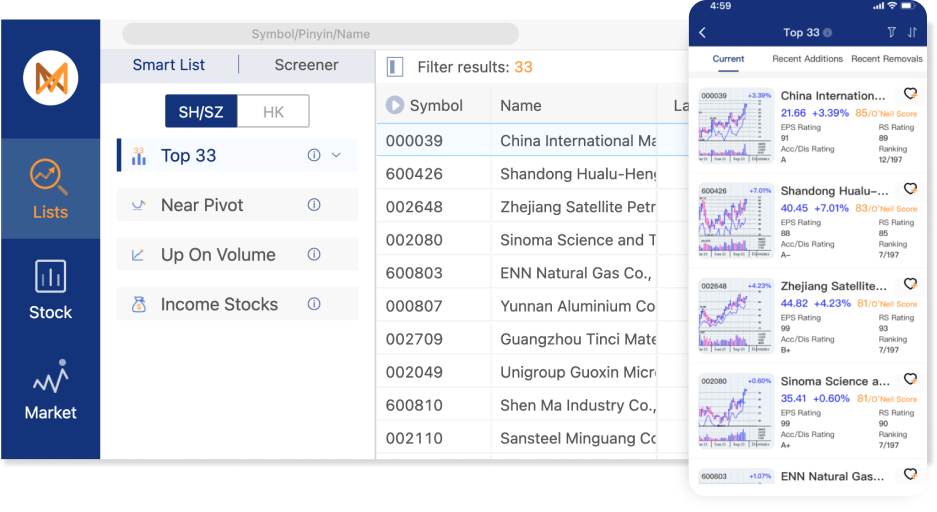 O'Neil Weekly List Top 33 Stocks
Weekly updates of 33 top-performing stocks list using O'Neil-exclusive criteria.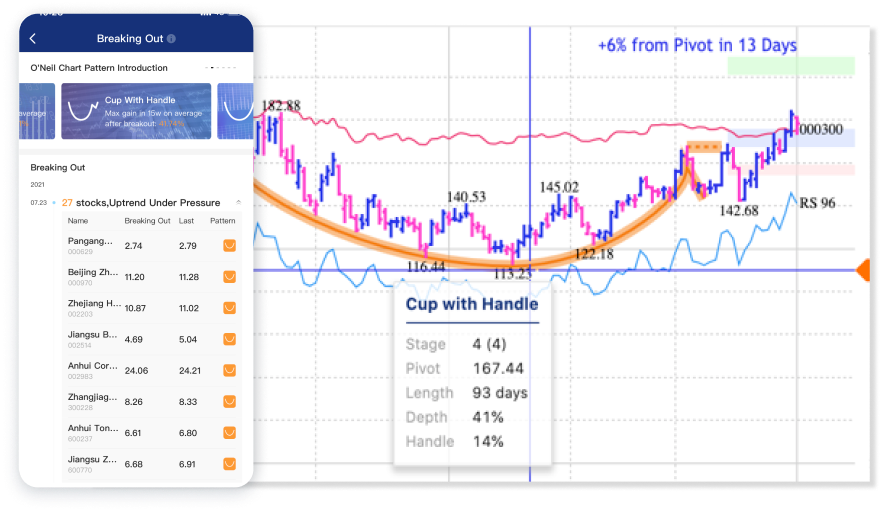 Pattern Recognition Best Timing to Trade
Highlight the O'Neil patterns Indicate the best timing to buy.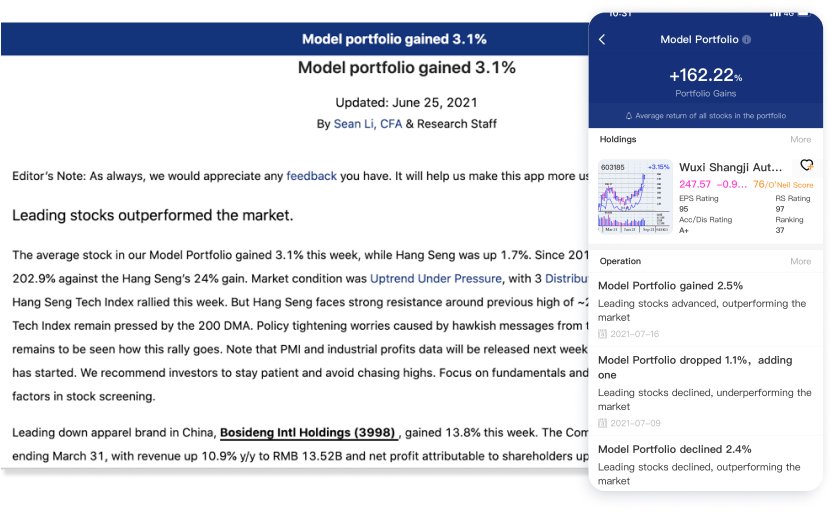 Investment Portfolio Follow the Trail
Reveal the investment strategy and moves of the high-performing portfolio by our experienced financial analyst.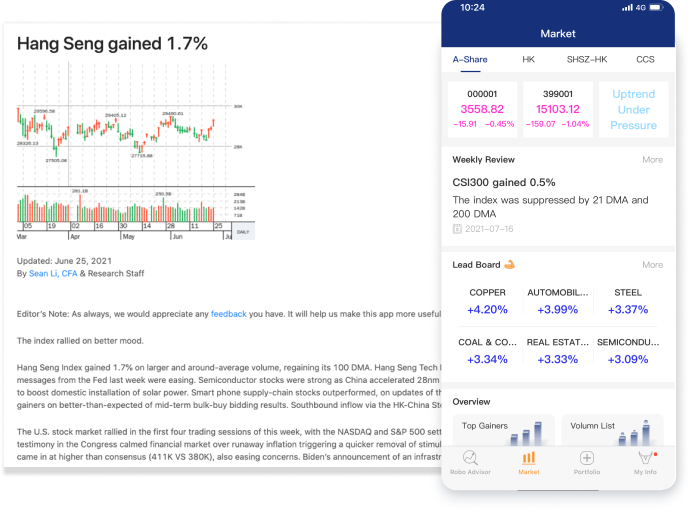 Master The Market Trend
Get inspired and be on top of the market trend and individual stock movements in the weekly summary written by our professional financial analyst.