MarketSmith Hong Kong, an investing app for iPad®, iPhone®, and Android™ smartphones, is built on a method with a 50-year history of portfolio outperformance. Its robust design delivers quantitative and qualitative information to guide you in finding strong equities, evaluating them, and timing buys and sells on the Hong Kong exchange.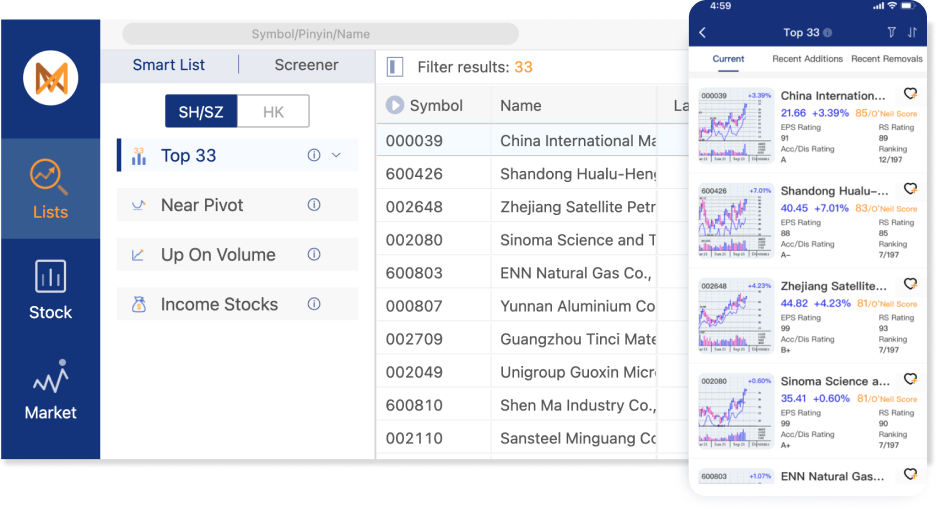 Generate new ideas, evaluate them
Data essential to picking equities is summarized for quick review, with clear ratings and rankings that clarify strengths and weaknesses. Equity ideas derived from screens created by our investment team are also available.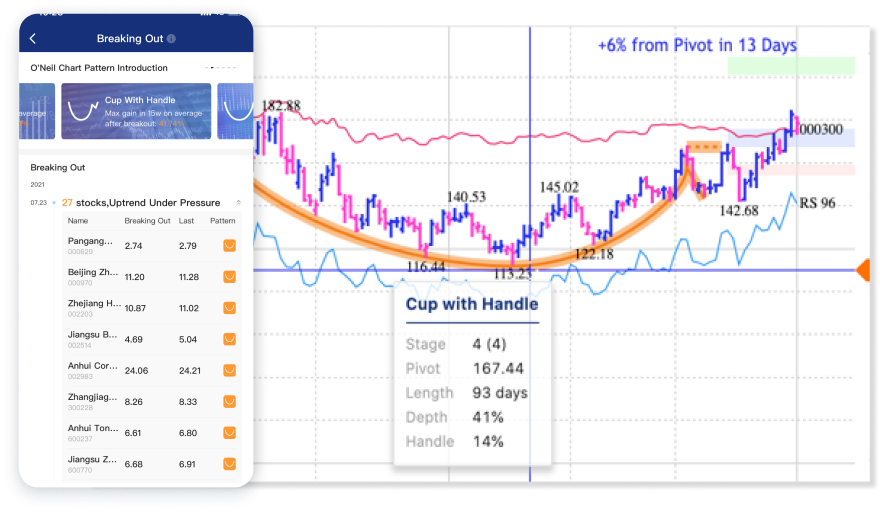 Profit from a proven method
Our weekly commentary recaps market conditions and highlights equities with strong potential. Our goal is to help you buy and sell the best stocks at the right time to more consistently lock in profits.
What our customers say:
A Hong Kong Stock-picking app that's absolutely worth it

Have to give a thumbs-up. This app has helped me double my gain in 2013 and prevent losses in 2014.

—Thomas…
A Must-have for O'Neil Followers

I'm an O'Neil fan, this app is awesome.

—victorcac
The Most Powerful Stock-picking App

Awesome stock-picking tool, great market outlook updates. I doubled my gain last year, no losses so far this year.

—Rain Wing
Great App

Very convenient to access HK market data, highly recommend.

—Krait_